Fargo Drunk Driving Accident Attorney
Drunk Driving Accident Claims
Based on data from The Centers for Disease Control and Prevention (CDC), over 30% of all traffic fatalities in the United States are caused by drunk drivers. Intoxicated drivers cause an unknown but assumedly large percentage of nonfatal traffic injuries, too. With the issue being so prevalent and serious, anyone who is hit by a drunk driver needs to secure legal representation with just as much intensity.
At Maring Williams Law Office, we are known as a team of Fargo drunk driving accident lawyers who are tenacious when dealing with the opposition but truly kind and compassionate when working with our clients. We know that you are going through what might be the most difficult time of your life after you are hit by a drunk driver, which is why we take deliberate care to progress your case at a pace that keeps you comfortable. All the while, we will be looking wherever we can for proof of liability, damages you can claim, and more.
Put such an important claim on the desk of lawyers you can trust. Call us at (701) 402-6644 today or fill out our online contact form.
Civil Drunk Driving Claims Compared to Criminal Cases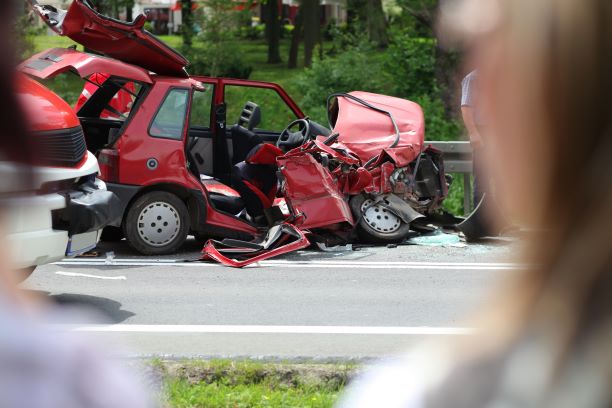 When a drunk driver causes an accident, it is a criminal situation that needs to be addressed. If the person who hit you was arrested, charged, and convicted for drunk driving, then that is all part of a criminal court process. It is not part of any sort of civil court process or claim.
To this end, a conviction or the lack of one does not necessarily impact your drunk driving accident claim against that person. However, a conviction can strengthen the legitimacy of your claim. If a criminal court was convinced that the defendant was legally intoxicated while driving, then it should be reasonable for others, like an insurance company, to believe that circumstance played out, too.
People who are charged with drunk driving – or a DUI/DWI – are often moved through the criminal court system fairly quickly, with some cases resolving in as few as a couple of months.
How Criminal Charges Can Play Into a Civil Case
Our attorneys oftentimes want to wait to file an injury claim for a drunk driving accident client to allow the criminal procedures to come to a close. By waiting, we may gain access to new, useful information to use in your plaintiff claim, such as evidence used by the prosecution or just the outcome of a conviction.
What About the Statute of Limitations?
Since North Dakota allows a six-year statute of limitations on nonfatal injury claims, it should be possible to wait for the criminal case to close before worrying about filing your claim.
Steps to Take After a Drunk Driving Accident
You deserve every cent of compensation after a drunk driver hits you. Your medical bills, lost wages, and emotional trauma should all be considered, but the defendant's insurance company will likely argue otherwise. To confidently pursue your damages, it is best to take care during each step of your claim, starting with what happens immediately after a drunk driving accident.
There are a few things to do after being hit by an intoxicated driver:
Call 911: The authorities need to be at the scene of a drunk driving accident as soon as possible. By dialing 911, you can summon police officers to arrest the drunk driver, stopping them from leaving the scene and putting other people in danger. You will also appreciate the help of paramedics and firefighters if you or another party have been injured.
Gather evidence: As with any other car accident, you should look for evidence you can collect, assuming it is safe to do so. Photographs and eyewitness testimonies are especially helpful. In a drunk driving accident, it is twice as important to remember to ask any first responders to send a copy of their reports to when possible. The notes a police officer takes might mention the other driver's obvious intoxication, for example.
Call Your Lawyer for Help with Insurers
Insurance companies are rarely swayed to admit the liability of their client, even when they have been accused or convicted of drunk driving. With this in mind, you need to be careful about what you say to an insurance company after a crash, including your own. The wrong words can make it seem like you were partially liable for the accident, making it far more difficult to collect the compensation you need and deserve.
If you are worried about talking with an insurance representative, then you should reach out to our law firm. We can advise you about how to speak with your insurance company after your accident and instruct them and the drunk driver's insurance company to forward communications for you to us. Of course, we can also help you throughout the rest of the insurance process as well, from filing your claim to challenging denials and filing lawsuits.
You should make your claim easier. Call

(701) 402-6644

to get the guidance of our Fargo drunk driving accident lawyers. You can also fill out our online contact form.
Recommended Reading:
Successful Verdicts & Settlements
Victories On Behalf of Our Clients & Community
Car Accident $5.3 Million

Our client suffered severe injuries in a head-on automobile crash when her vehicle was intentionally struck by a vehicle operated by her ex-boyfriend.

Oilfield Accident $1.8 Million Settlement

Our client experienced a catastrophic ankle injury resulting in multiple surgeries while working on a work over rig in the Bakken Oilfields. He suffers from permanent damage to his right ankle and this recovery will help defer the cost of future treatment and decrease in future earning potential.

Rear-Ended Car Accident $2.35 Million

Our client was rear-ended while stopped on the highway and sustained significant injuries to his back, ribs and lung.
Our Values
How We Provide Exceptional Legal Service to Our Cleints
Integrity

We abide by a strong code of ethics in serving our clients & our communities.

Respect

We respect our clients & their time, & we are committed to being responsive to their questions & needs.

Compassion

We care about every client who walks through our doors and will stop at nothing to fight for them.

Professionalism

We have more than 150 years of combined experience - and we're just getting started.

Excellence

We are proud to be one of the region's most-trusted and respected personal injury law firms.

Commitment

We are committed to not only fighting for your recovery, but to guiding you through the entire process.
Client Testimonials
Success Stories From Members of Our Community
- Donna L.

- S.A.

- Nicole A.

- M.B.

- H.D.