Bismarck Car Accident Attorneys
Car Accident Claims in North Dakota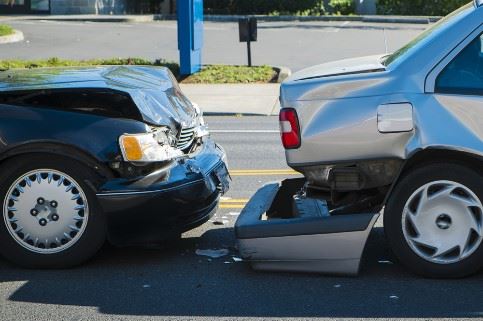 Were you struck by a negligent driver while driving around Bismarck or the surrounding area? You need comprehensive and compassionate legal representation to confidently file a car accident claim in pursuit of maximized damages. Maring Williams Law Office is the name you can rely on. We take each case personally, fighting for our clients as if we were representing ourselves.
Insurance companies like to put up a serious fight for most car accident claims, even when it is clear that the driver they are representing caused the crash. We are familiar with their tactics and the reasoning behind them, so we know how to counter them. During a free initial consultation, we can help you figure out what to do next without requiring any upfront payment.
Call

(701) 543-6685

or fill out our online contact form to begin your car accident claim with our help.
On This Page:
North Dakota Car Insurance Laws
In North Dakota, drivers must purchase auto insurance that provides minimum coverage equal to:
Bodily injury per person: $25,000
Bodily injury per accident: $50,000
Property damage per accident: $25,000
Uninsured motorist coverage per person: $25,000
Uninsured motorist coverage per accident: $50,000
Insurance policies with higher damage caps can be purchased, but the above amounts are the minimum amounts needed to reach legal requirements. If another driver hits you and causes damages, then you should be able to expect their insurance company to provide up to their insurance cap. Although, it is probably safer to expect their insurance company to deny liability altogether.
Determining Car Accident Liability

The comparative fault rules in North Dakota require a determination of each party's percentage of responsibility for an accident. As long as you are not 50% (or greater) at fault for the accident, you can recover damages or compensation for your injuries. This rule makes it critical for you to prove that you were not liable for your accident, or, at least, you were not mostly liable for it.
Our car accident attorneys in Bismarck can use the following to determine liability:
Photographs: A picture says a thousand words or more when it comes to proving who causes a car accident. If you took pictures after your collision, then our car accident lawyers in Bismarck would like to analyze them.
Eyewitness testimonies: Sometimes what other drivers saw is more valuable than what you did. The statements from eyewitnesses to your accident may reveal information that you could not have known on your own.
Police statements: Reports from first responders like law enforcement officers could point to the liable party. For example, if there is reason to suspect the other driver was drunk at the time of your accident, a police report might note it.
Medical records: The information your doctors recorded during initial checkups after your accident validate the extent of your injuries. Notes might also help prove the circumstances of the crash. For example, a whiplash injury is often caused by a rear-end accident.
Common Causes of Car Accidents
There are various types of negligence that can contribute to causing car accidents, including:
Driving recklessly
Driving too fast for road conditions
Disobeying road signs/rules
Driving while drowsy
If your accident was caused by negligence, you most likely have grounds for a personal injury lawsuit.
What Injuries Do Car Accident Victims Suffer?
We will want to work closely with your medical providers to get a full understanding of your injuries and the hardships they have caused you. Even if your injuries have healed as much as possible, you could still be experiencing day-to-day difficulties and pain, which will count towards your possible damages.
Did you suffer any of these common car accident injuries?
Whiplash
Traumatic brain injury (TBI)
Concussion
Spine or back injury
Permanent disfigurement
Crush injury
The costs associated with treating your injuries could be great, especially when considering future costs that you have not yet needed to pay. Part of our role as your Bismarck car accident lawyers will be to calculate all of your damages and seek every last penny you deserve.
How Much Will You Get for Pain & Suffering in a Car Accident?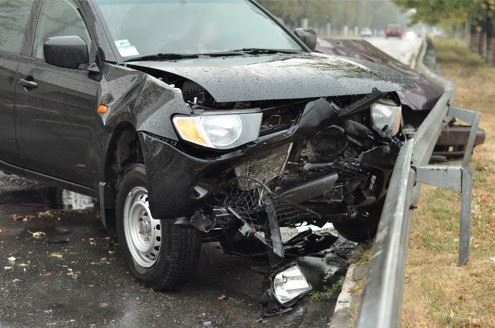 ​When it comes to insurance companies and attorneys calculating dollar-awards for pain and suffering, there is no set way to calculate it. However, there are multiple methods that are commonly used:
The Multiplier Method - This calculation method involves multiplying actual monetary damages (medical bills, lost income, etc.) by a number between 1 and 5, which is determined based on the severity of a plaintiff's injuries.
The Per Diem ("Per Day") Method - This method assigns a certain dollar amount to every day and is then multiplied by the amount of days that pass between the date of the accident and the date the plaintiff reaches "maximum medical recovery."
No matter what method your insurance company uses to determine your pain and suffering settlement, our team will fight to ensure you receive fair compensation.
Should I Consult a Lawyer After a Car Accident?
To some, hiring a lawyer may seem like an extreme step to take. However, depending on your circumstances, it may be the best course of action for securing fair compensation. If any of the following are true of your case, you should consider speaking with an auto accident lawyer:
The insurance company is refusing to pay out for your accident, or they are refusing to pay a fair amount
There is disagreement about who caused the accident or who is at fault
You believe the police report for the accident is inaccurate
You suffered severe injuries in the accident, or you lost a loved one in the accident
Your injuries will require extensive treatment or ongoing long-term care
Don't make the mistake of trying to handle your case on your own! Let us help fight for the compensation you deserve.
Get your car accident claim rolling today by dialing

(701) 543-6685

or filling out our online contact form.
Recommended Reading:
Successful Verdicts & Settlements
Victories On Behalf of Our Clients & Community
Oilfield Accident & Burn Injury $6 Million

Our client was severely burned and suffered permanent and disabling injuries in an explosion and fire at a well site in the Bakken oil fields of western North Dakota.

Car Accident and Tractor-Trailer Accident $2.25 million

Our client was a passenger in a vehicle that collided with a semi-tractor on a highway.

Oilfield Accident $1.8 Million Settlement

Our client experienced a catastrophic ankle injury resulting in multiple surgeries while working on a work over rig in the Bakken Oilfields. He suffers from permanent damage to his right ankle and this recovery will help defer the cost of future treatment and decrease in future earning potential.
Our Values
How We Provide Exceptional Legal Service to Our Cleints
Integrity

We abide by a strong code of ethics in serving our clients & our communities.

Respect

We respect our clients & their time, & we are committed to being responsive to their questions & needs.

Compassion

We care about every client who walks through our doors and will stop at nothing to fight for them.

Professionalism

We have more than 150 years of combined experience - and we're just getting started.

Excellence

We are proud to be one of the region's most-trusted and respected personal injury law firms.

Commitment

We are committed to not only fighting for your recovery, but to guiding you through the entire process.
Client Testimonials
Success Stories From Members of Our Community
- Donna L.

- S.A.

- Nicole A.

- M.B.

- H.D.