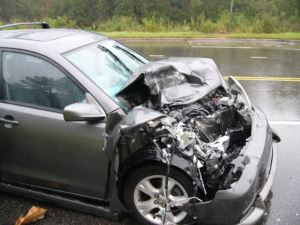 Unfortunately, every year, people are killed in automobile crashes that are caused by speeding, distraction or intoxicated motorists. Sadly, this also does not cover those that have survived their car crashes with minor or severe injuries that may last their lifetime. It can be very hard for an individual to navigate the legal aftermath of a car crash, especially if that person is struggling being able to afford the costly medical bills that keep pilling up. If you've lived this scenario or know somebody who is going through it right now, you may be interested in exploring your legal options. As soon as the insurance claims adjusters get involved, you will want an attorney to fight on your behalf.
Here are the top reasons to work with a personal injury attorney at Maring Williams Law Office after a car crash:
Provide you with compassionate and knowledgeable guidance
Honestly and patiently address your questions and concerns
Thoroughly asses and explain your legal options
Manage the legal aspects of your case so that you can focus on recovering
Meticulously investigate the accident
Prevent the defendant's insurance company from taking advantage of your inexperience
Negotiate with insurance company representatives on your behalf
Calculate your projected injury-related expenses to counter any low-ball settlement offers
Litigate on your behalf if the case goes to court
Collect critical evidence, including witness testimonies
Consult with specialists and experts
There is one last critical fact you need to remember throughout the duration of your case: an insurance company is a for-profit business. This means that an insurance claims adjuster will do everything in their power to reduce or eliminate your damages, even if it means engaging in subterfuge to undermine your claim. For an adjuster, it's common practice to offer an inexperienced plaintiff a settlement that is 25-50% lower than the case is worth. The best way to maximize your claim is to retain the services of an experienced car accident attorney. Contact our firm today to get started.