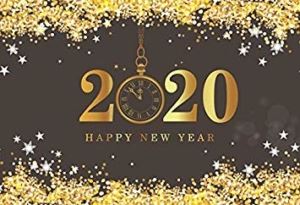 Drinking: While this goes under the "common sense" rule, it still must be said, DON'T SIT YOUR DRINK DOWN ANYWHERE! A lot of times people are to trusting within their surrounding and tend to put their drink down where anyone can get to it, keep your drink with you. Even if you have to go to the bathroom, either take it with your or give it to a close friend of yours. Whatever you do, don't leave your drink at a table and then come back to it. While New Year's Eve is super fun, it's also super dangerous when it comes to someone spiking your drink while it's unattended. When you are popping champagne bottles, aim the cork away from people. This may sound funny, however; it's a serious issue, it's all fun and games until someone loses an eye!
Driving: Whatever you do this New Year's Eve, DON'T DRINK AND DRIVE! Even if you've had only a couple of drinks, have a designated driver to drive you around. You may think that you're not that "buzzed up," however you're wrong! To avoid problems with accidents and the law, have someone "sober" drive for you. This doesn't count if your designated driver had drinks along with you; make sure your driver is alcohol free for the night.
Public Events: Being that it's New Year's Eve, I'm sure you're going to want to attend all of the parties and New Year's festivities. When attending these events, beware of your surroundings at all times! This is extremely important since you may be drinking around tons of people you don't know in a place you've probably never been. Never go to these types of places by yourself. This doesn't just go for women it also goes for men! When at public events make sure you have a communication device such as cell phone or laptop just in case anything negative occurs. Be prepared! No
Fireworks or Guns: This will be enforced to the fullest by law enforcement when it comes to New Year's Eve festivities. If you are going to engage in fireworks, leave it up to the professionals. If you are caught with fireworks this New Year's Eve, it may be more than just a fine; it may possibly lead to jail time! Friends: If you plan on going anywhere for the New Year's Eve holiday, take friends with you! When going to any type of party or function, don't go alone! This is really important when it comes to females going out, always stay in groups!
Pet Safety: Nothing frightens pet's more than sudden loud noises. Extra attention must be given so your pets won't run away in a panic. Scared, running pets can be hit by cars, cause accidents, and become lost…not to mention, frequently bite people.
Other tips for your New Year's Celebration include:
Make sure all fences and gates are secure.
Make sure your pet has its ID or dog license, come down and microchip NOW, if you already have a microchip make sure it is current.
Ask your veterinarian for tranquilizers if your animal has shown signs of extreme uneasiness in the past. Keep your pets INSIDE, in a comfortable room, with comforting music playing to drown out scary noises.
Source: metrofire.ca.gov