How Does a Personal Injury Lawsuit Work?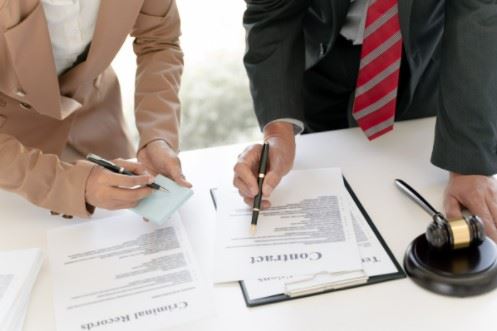 If you are contemplating a lawsuit, you should understand how a case proceeds. While the specifics of each case will differ depending on the type of accident you were involved in and what kind of injuries you sustained, most personal injury cases follow the same general process.
The Complaint is Filed
Personal injury lawsuits begin with the service or filing of a Complaint against one or more defendants. (The Complaint sets forth facts and law supporting the plaintiff's claims.) The defendants have a set period of time to file an Answer which typically admits or denies the allegations contained in the Complaint. The Answer may also set forth any specific defenses to the allegations in the Complaint.
The Discovery Phase
After the Answer is served or filed by the defendants, the lawsuit enters into a period called "discovery." Discovery is a term used to describe the period during which the parties learn about or "discover" all of the facts and witnesses and testimony supporting the claims and defenses.
Typically, discovery encompasses:
The exchange of written questions
Requests for the production of documents
Requests to admit certain facts
Deposition testimony taken from the various witnesses
Depending on the documents and witnesses involved, the discovery process can take many months or longer to complete.
Sourcing Expert Witnesses
Another phase of litigation is the exchange of information regarding expert witnesses. In many cases, the law requires that the liability and damages suffered by the plaintiff must be proven by expert witnesses. Depending on the type of case involved, these experts may include physicians, engineers, safety experts, and accident reconstructionists.
Settlement or Trial
When discovery is complete, the parties often consider resolution of the case through settlement or mediation. However, if the parties are unwilling to settle the case, then it proceeds to trial.
Still have questions? Need help filing a personal injury claim? Reach out to Maring Williams Law Office today to discuss your situation in a free consultation! We're here to help you get back on your feet.