What Does Full Coverage Car Insurance Really Mean?
When clients come to us after having been involved in an auto accident and we explain to them how the insurance they have purchased may have some limitations, they are very surprised. Agents typically tell their insureds that they are providing them with "full coverage." "Full coverage" means that they have liability, no-fault, underinsured motorist (UIM), uninsured motorist (UM), collision, and comprehensive coverage. It does not mean, however, that they have adequate coverage. Many people do not have sufficient levels of auto insurance coverage.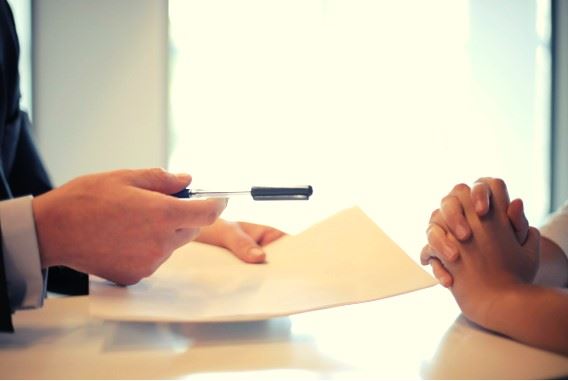 What Is No-Fault Insurance Coverage, and Why Do I Need It?
No-fault insurance provides benefits for:
medical expenses
lost wages
replacement services
It also covers other losses no matter who was at fault in causing the accident.
In North Dakota, the typical amount of no-fault coverage available under a policy is $30,000. In Minnesota, it is $40,000 ($20,000 for medical bills and $20,000 for income and other losses). No-fault coverage is intended to be a quick, easy way to get medical bills paid and provide some compensation for loss of income without the need for a legal proceeding to determine who was at fault in causing the accident. In many cases, no-fault insurance can be very beneficial. It is not always quick or easy, however, since some insurance companies go out of their way to deny coverage or, if benefits have been provided, to terminate benefits before medical treatment has been completed.
Who Pays First, Auto Insurance or Health Insurance?
If you have health insurance, in addition to no-fault coverage, you need to know the interrelationship. No-fault coverage is generally considered primary for paying medical expenses associated with an auto accident. Under North Dakota law, once the no-fault carrier has paid $10,000 or more for medical benefits, it can coordinate coverage with the health insurer. This means that the no-fault insurance carrier can suspend making payments for medical care and ask the healthcare provider to start making payments.
If the healthcare provider makes a payment, but the entire bill is not covered because of deductibles and co-pays, the no-fault carrier should pay those additional amounts. Thus, once the no-fault carrier coordinates benefits, there exists a situation where the health insurance carrier pays part of the bill and the balance of the bill is submitted to the no-fault carrier for payment.
In Minnesota, coordination of benefits is not permitted, but health insurance will begin to pay medical bills when the no-fault coverage is exhausted.

How Much Liability Insurance Do I Need?
Having sufficient liability insurance is very important. The minimum amount of liability insurance that you can carry in North Dakota is $25,000 per person/$50,000 per accident. In Minnesota, minimum limits are $30,000 per person/$60,000 per accident. In today's world, either amount is insufficient for almost anyone.
The reason is that if someone is injured in an accident which is caused by your driving, the claim against you is likely going to be greater than $25,000/$30,000. The ultimate recovery may not be greater, but there will be a period of time when you will have the uncertainty of not knowing whether you have enough insurance coverage to cover the claim. On the other hand, if the injuries are more than minor, it is almost a certainty that your $25,000/$30,000 of coverage will be insufficient. If a judgment is entered against you for more than your liability coverage, you will have personal exposure for the amount over and above the coverage you have purchased from your insurance carrier.
Many insurance agents recommend that people carry liability coverage of $100,000 per person/$300,000 per accident. Again, for most people, this coverage is inadequate. The reason is that you never know if someday, despite your best efforts, you will cause an accident. If you do cause an accident, you have no control over how seriously someone in your own car or in another car may be injured. Medical costs are at an all time high. It does not take long to incur medical bills of $10,000, $50,000, or more. If the accident you caused results in someone being seriously injured and incurring significant medical expenses, you could easily end up being liable for an amount greater than $100,000. You should check with your insurance agent about higher levels, such as $250,000 per person/$500,000 per accident, or even greater. Higher limits of liability coverage may be surprisingly affordable.
What Is Underinsured Motorist Coverage (UIM), and Why Do I Need It?
This coverage is probably the least understood motor vehicle coverage available. What this coverage does is provide additional benefits under your own policy in the event that you are injured through the negligence of another driver who has insufficient liability coverage.
If you are severely injured as a result of the negligence of a driver who carries minimum liability coverage and your medical bills alone amount to $100,000, it is obvious that the negligent driver has insufficient coverage to pay all of your damages. Under that scenario, you can make a claim against your own insurance company for additional compensation above and beyond the amount paid by the negligent driver.
The key, then, is to purchase sufficient UIM coverage to provide protection in the event of a catastrophic accident which happens to you (or another person covered by your policy) in a situation where the other driver has insufficient limits.
Even in situations where insureds, for example, have $500,000 of liability policy insurance, agents sometimes suggest that they cut corners by not having the same level of UIM coverage. You should avoid this temptation. Purchasing a sufficient amount of liability coverage and a sufficient amount of UIM coverage go hand in hand and are very important to your financial security. You will likely find that the premium difference between purchasing UIM coverage at the same level as the liability coverage that you have purchased (as compared to having a lessor amount of UIM coverage) is not substantial. Trying to reduce premium costs by cutting back on the level of UIM coverage that you carry is, generally, not a wise financial decision.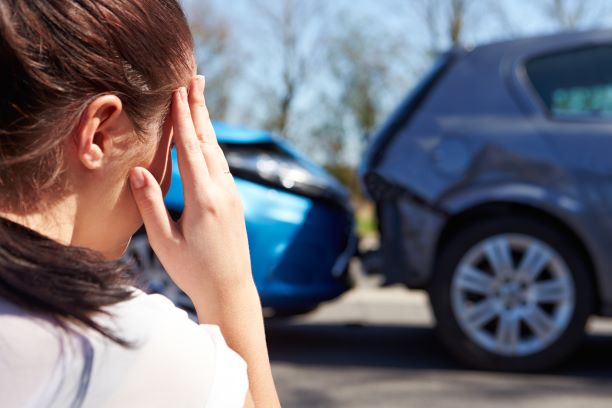 What Is Uninsured Motorist Coverage, and Do I Really Need It?
Uninsured motorist coverage is insurance coverage that will compensate you (or another person covered by your policy) for injuries caused by a negligent driver who does not carry liability insurance.
You would be surprised how many people are driving without liability insurance coverage, even though it is against the law. A prime example is someone who has lost his/her license and lost insurance coverage because of being convicted for driving under the influence of alcohol. Often these individuals continue driving even though they are unlicensed and uninsured. Because of the potential of sustaining injuries caused by an uninsured driver, it is important that your UM coverage limits are sufficient and, generally speaking, should be the same level as your liability limits and UIM limits.
What Is Drop Down Insurance Coverage?
Some insurance carriers are now writing policies that contain drop down coverage provisions. For example, the policy may provide that if someone is using your car with your permission and causes an accident which results in injuries to a family member who is a passenger in your vehicle, your family member would only be entitled to recover minimum liability limits, rather than the full amount of liability coverage that you purchased. You should take great care when purchasing auto liability insurance coverage to make sure that the policy does not contain a "drop down" provision.
Purchase the Insurance That Best Fits Your Needs
This discussion is not intended to serve as legal advice or to suggest the appropriate level of insurance coverage to meet your particular insurance needs. Rather, it is to give you some basic information about the purpose of various types of coverage and to, hopefully, cause you to be a better informed consumer of insurance products. You should consult with your insurance agent and/or your attorney for more specific advice concerning your own individual situation and insurance needs.
Contact Maring Williams Law Office today for legal guidance.